About CCL
Coastal Commercial Linings (CCL) are an interior linings plastering company, who also provide services in external facades and cladding. We specialise in large commercial projects in Port Macquarie and surrounding areas. Our plastering services are also available for custom, residential constructions.
We take pride in our work and are committed to excellence. Are you looking for a commercial or residential plasterer, or quality tradesmen for internal linings and external facades?

Our director is Ben Sprague, he is personally available to discuss the potential of working together on your next project.  (ABN 42 082 467 361 – Lic 182242C)
Why Choose us for your next Project
Extensive experience
One of the key benefits of working with CCL, is our extensive, hands-on experience. With over 16 years in the trade, we are an established company with a proven track record for quality workmanship.
Passionate about products
We work with a wide range of materials on a daily basis. We are interested in the features, benefits and functions of different materials, and are knowledgeable about the latest products.
Reliable, local tradesmen
CCL is based in Port Macquarie on The Mid North Coast of NSW. We are frequently involved in large, regional commercial projects, within our locality and surrounding areas. We have an excellent reputation within our community, as reliable, quality tradesmen.
Committed to excellence
We are genuinely interested in our field of work, and take pride in our product knowledge and quality workmanship. We are committed to excellence in all areas
As professional tradesmen, we are fully licensed and insured for all the work we complete.
Some of our Valued Clients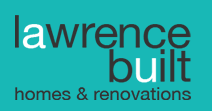 Address
PO Box 5109 
Port Macquarie NSW 2444